Ooty, also known as Udhagamandalam, is a charming hill station nestled in the Nilgiri Hills of Tamil Nadu, India. With its lush green landscapes, pleasant climate, and picturesque beauty, Ooty has long been a favorite destination for travelers seeking respite from the hustle and bustle of city life. In this article, we will take you on a virtual tour of the best places to visit in Ooty, ensuring you experience the magic of this enchanting hill station.
Table of Contents
Introduction to Ooty : Best Places to Visit in Ooty
A Brief Overview
Nestled at an altitude of 2,240 meters above sea level, Ooty welcomes visitors with open arms. Its salubrious climate throughout the year makes it an ideal getaway for honeymooners, families, and nature enthusiasts.
Ooty's Rich History
Ooty's history dates back to the early 19th century when it was discovered by the British. It served as the summer capital of the Madras Presidency during the colonial era, and traces of its rich heritage can still be seen in its architecture and lifestyle.
Botanical Gardens: Where Nature Unfolds
A Haven for Botany Enthusiasts
The Ooty Botanical Gardens, established in 1848, are a paradise for botany enthusiasts. Spread over 22 hectares, the gardens are home to a vast collection of exotic plants, including orchids, ferns, and medicinal herbs. This is must Visit and One of the Best Places to Visit in Ooty.
The Glass House
The Glass House in the botanical gardens is an architectural marvel. It hosts an annual flower show that attracts visitors from far and wide. This is must Visit and One of the Best Places to Visit in Ooty.
The Annual Flower Show
The flower show, usually held in May, showcases a stunning array of flowers, including exotic orchids and vibrant roses.
The Toda Hill and Fern Hill Gardens
Adjacent to the main gardens, you'll find the Toda Hill and Fern Hill Gardens, each offering a unique experience. The Toda Hill Garden showcases the culture of the indigenous Toda tribe, while Fern Hill Garden is a tranquil spot for nature lovers.
Ooty Lake: Serenity by the Water
Boating on Ooty Lake
Ooty Lake, a man-made marvel, is a picturesque spot for boating. Surrounded by eucalyptus trees and a charming railway line, the lake offers a serene escape from the city's chaos. This is must Visit and One of the Best Places to Visit in Ooty.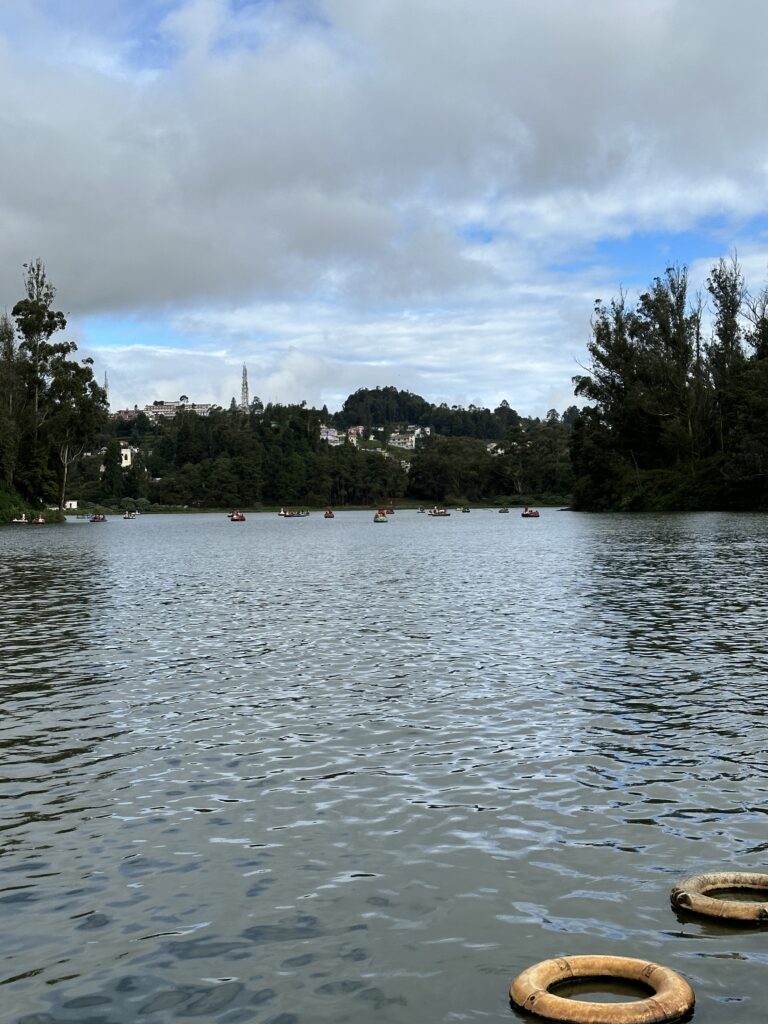 The Miniature Train Ride
For a delightful experience, take a ride on the miniature train that runs adjacent to the lake. It's a favorite among children and adults alike.
Doddabetta Peak: Touching the Sky
The Highest Point in the Nilgiris
Doddabetta Peak, standing at 2,623 meters above sea level, is the highest point in the Nilgiri Hills. The panoramic views of the surrounding hills and valleys from here are simply breathtaking. This is must Visit and One of the Best Places to Visit in Ooty.
Panoramic Views and Trekking
Apart from the mesmerizing views, Doddabetta offers excellent trekking opportunities. The trails lead you through lush forests and meadows, making it a haven for adventure enthusiasts. This is must Visit and One of the Best Places to Visit in Ooty.
Rose Garden: A Floral Paradise
Over 2,000 Varieties of Roses
The Government Rose Garden in Ooty is a riot of colors with over 2,000 varieties of roses. It's a visual treat for flower lovers.
The Rose Show
Don't miss the annual rose show held here, where enthusiasts and cultivators from around the country display their prized blooms.
Nilgiri Mountain Railway: A UNESCO Heritage Ride
The Joy of a Toy Train
The Nilgiri Mountain Railway, fondly called the "Toy Train," is a UNESCO World Heritage Site. It offers a unique journey through the Nilgiri Hills, passing through tunnels, bridges, and verdant landscapes. This is must Visit and One of the Best Places to Visit in Ooty.
Coonoor's Sim's Park
The train ride takes you to Coonoor, where you can explore Sim's Park, a botanical garden known for its collection of rare plants and flowers.This is must Visit and One of the Best Places to Visit in Ooty.
Tea Gardens: Sip the Elixir of the Hills
Witness the Tea-Making Process
Ooty is renowned for its tea gardens. Visit one to witness the meticulous process of tea-making, from plucking the leaves to the final infusion. This is must Visit and One of the Best Places to Visit in Ooty.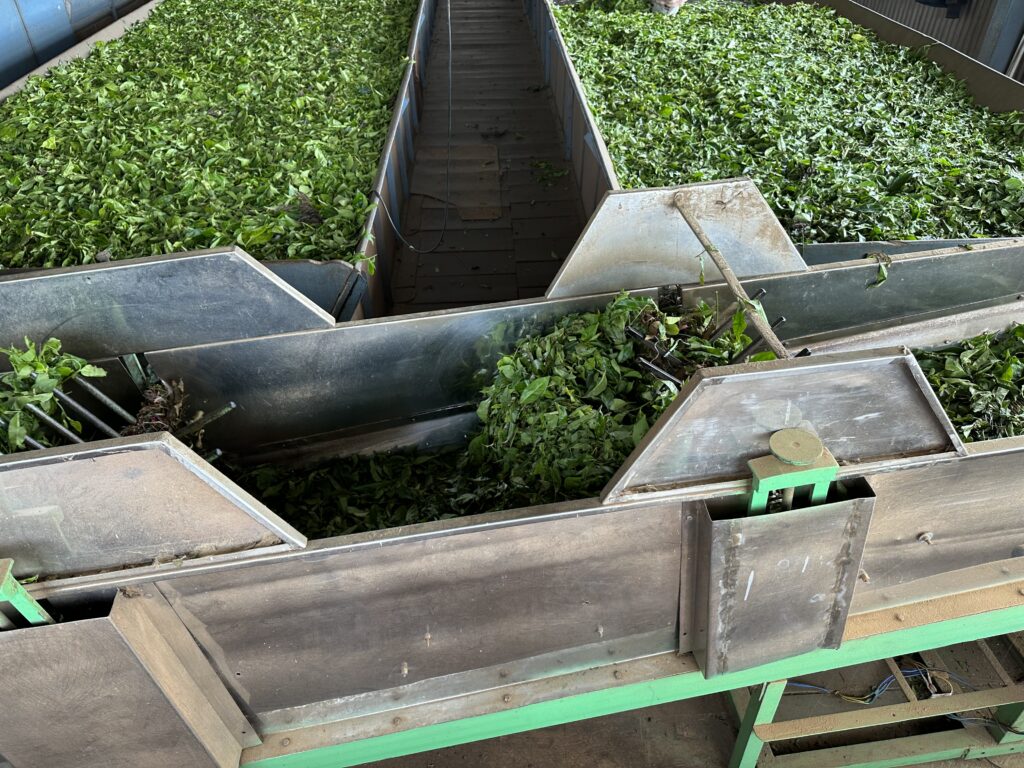 Tea Factory Visits
Some tea gardens also offer factory visits, where you can see the machines in action and even purchase fresh tea leaves to take home. This is must Visit and One of the Best Places to Visit in Ooty.
Tranquility Beyond Words
Avalanche Lake, nestled amidst dense forests, is a hidden gem. The calm waters surrounded by towering mountains create a serene ambiance.
Trekking and Camping
Adventure seekers can embark on trekking expeditions in the surrounding hills or set up camp by the lakeside for a night under the starry skies.
Ooty's Tribal Tidbits: A Glimpse of Culture
The Indigenous Toda Tribe
Ooty is home to the indigenous Toda tribe. Their unique culture, distinctive huts, and intricate handicrafts offer a glimpse into a bygone era.
Toda Huts and Crafts
Visit a Toda hut to learn about their way of life and pick up authentic Toda handicrafts as souvenirs.
Boating at Pykara Lake
Pykara Lake, with its emerald waters, is a serene spot for boating. The boat ride takes you to the enchanting Pykara Falls. This is must Visit and One of the Best Places to Visit in Ooty.
The Sholas of Pykara
Explore the Sholas (tropical rainforests) near Pykara, which are rich in biodiversity and offer excellent trekking opportunities.
Wax World Ooty: A Unique Museum Experience
Lifelike Wax Sculptures
Wax World Ooty houses lifelike wax sculptures of celebrities, historical figures, and famous personalities, making it a must-visit attraction.
Celebrity Encounters
Get up close with your favorite celebrities, at least in wax form, and snap some memorable photos.
The Stone House: Ooty's First Abode
Historical Significance
The Stone House, built in 1822, is Ooty's first bungalow. It has historical significance and is an architectural marvel of its time.
A Peek into Colonial Architecture
Explore its interiors, which reflect colonial architecture and provide insight into the lifestyle of the British elite.
Shopping in Ooty: Souvenirs Galore
Homemade Chocolates
Ooty is famous for its homemade chocolates. Don't forget to pick up a box of delectable treats as a sweet reminder of your visit.
Traditional Nilgiri Attire
You can also shop for traditional Nilgiri attire, including shawls, scarves, and garments, to take a piece of Ooty's culture home with you.
Conclusion: Embrace Ooty's Enchantment
In conclusion, Ooty is a destination that will leave you spellbound with its natural beauty, rich history, and warm hospitality. Whether you're an adventure enthusiast, a nature lover, or simply seeking a tranquil retreat, Ooty has something to offer everyone. So, pack your bags and embark on a journey to this hill station that truly epitomizes the phrase "Queen of Hill Stations."
5 Unique FAQs
Is Ooty suitable for a family vacation? Absolutely! Ooty offers a wide range of activities and attractions that cater to all age groups, making it an excellent choice for a family vacation.
What is the best time to visit Ooty? The best time to visit Ooty is during the summer months from March to June when the weather is pleasant. However, if you enjoy the monsoon's lush greenery, July to September is also a good time.
Are there trekking options for beginners in Ooty? Yes, there are trekking trails suitable for beginners, such as the trek to Doddabetta Peak and around Pykara Falls. These trails offer a moderate level of difficulty.
Can I purchase authentic Nilgiri tea in Ooty? Absolutely! Ooty is famous for its tea gardens, and you can buy authentic Nilgiri tea directly from the source. Many tea gardens also offer guided tours.
Is Ooty a safe destination for solo travelers? Ooty is generally considered a safe destination for solo travelers. However, it's advisable to take standard safety precautions and be aware of your surroundings.